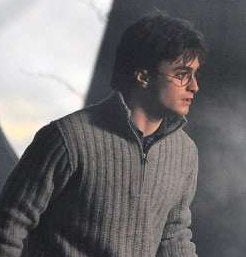 The newly chiseled-looking Daniel Radcliffe has been snapped in mid-filming of Deathly Hallows, the final Harry Potter chapter. Check a closer look at our maturing hero.
These new shots from Oculmencia have our boy running through the forest, wand in hand - looking pissed and ready to battle some evil. So, business as usual at Hogwarts.
Hallows the first installment of the two-part ending to Harry Potter's saga, will hit theaters November 19, 2010.