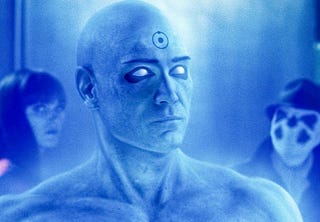 Feeling Watchmen information overload? Let us help! Here are io9's greatest essays, interviews and features about the classic graphic novel adaptation, opening tonight. (With some possible spoilers, especially for graphic-novel virgins.)

What's On Watchmen's Cutting Room Floor?
Translating Watchmen into a single movie is next to impossible, without giving some plot lines and characters the axe. But what can you live without? Find out what was cut from Watchmen.