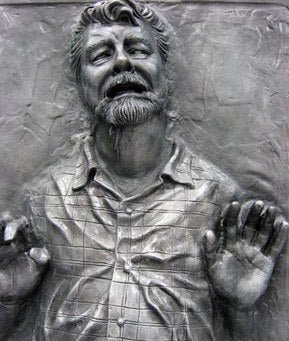 This week, find out why you hate George Lucas so damn much, watch a German town get swallowed by a volcano, and find out more about Watchmen's high-flying sexuality.
You'll Never Guess Who's Naked In Dollhouse
The identity of Dollhouse's mysterious figure, who sits around stark naked while watching yearbook videos of Eliza Dushku in college, has been revealed. Or has it?