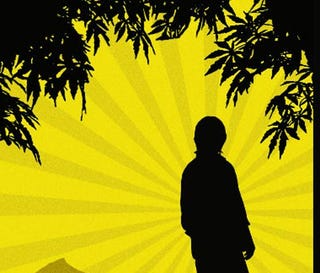 By my count, we've seen three types of time travel recently on ABC's Lost. Desmond's mind-trips, the island itself vanishing, and people jumping around the island's past. Will one theory ever explain all three?
Personally, I love time travel stories, even when they don't quite make sense - as is frequently the case.
At least Lost is scoring points for me in one area: it has already stated definitively that a time-traveler can't change his/her own past, which is an important question to resolve. (And I think it invalidates this site's theory.) In other words, when you travel through time, you don't create a new timeline, you just visit other points on the same, immutable timeline. (Of course, we've already got an escape clause, because the rules don't apply to Desmond. We'll have to see whom else they don't apply to...)
What do other TV shows do?
Most TV shows involving time travel try to have it both ways at various times - I'm looking at you, Doctor Who and Star Trek! They'll show how you can go back in time and alter your own timeline, but then try to play the "predestination paradox" game. (Data traveled back in time because he saw his head in the ground, and his head was in the ground because he traveled back in time. But if traveling back in time creates a new timeline, as Trek has shown on numerous other occasions, Data's head shouldn't have been in the ground until he'd already traveled backwards in time.) So far, Lost hasn't tried anything so silly.
Besides Doctor Who, a few other current shows seem to be toying with time travel on a regular basis. Lost's companion show Life On Mars has a cop whose mind has been thrown back in time to 1973, but that show seems months (or years) away from explaining what's actually happening. On Heroes, I honestly can't tell what the rules are supposed to be - like, I thought the goodies erased the future timeline where Ando killed Hiro, but last night they were talking about it as if it was a fixed point in the future. So far, Terminator: The Sarah Connor Chronicles has kept a pretty consistent view of time travel: every time you travel back, you create a new timeline. So the future that Kyle Reese came back from in the original movie is long gone, and even the future that his brother Derek Reese came from is kaput.
Lost's 3 Forms Of Time Travel
The episode "The Constant" basically made sense to me - Desmond was unstuck in his own timeline, skipping between his past and his present. His body wasn't going anywhere, and the time travel was strictly neurological. It seemed just about plausible that that could happen. (And even though Desmond is "special," we've seen that happen to other people, including the radio operator and that lady in Oxford.)
But now we've seen two other things: the island vanishing, and the castaways coming physically unstuck. They're treated as if they're sort of the same thing, but they're obviously not. (If the island itself was skipping through time, shouldn't its inhabitants be staying put, as the waters around the island change?)

"Think of the island as a record, spinning on a turntable," says Daniel Faraday. "Only now, that record is skipping."
It's interesting that - as far as I can remember - we've never seen what happens when Locke, Sawyer and friends "time travel" from the point of view of someone else. What does Ethan or Richard Alpert see, when Locke vanishes? Does Locke actually physically disappear, or does something else happen? I have a feeling there may be a surprise waiting for us there.
Commenter Putch points out that temporal wrangling comes into play a couple of other ways: Daniel proved that time is moving at a different speed on the island than off. And when Ben left the island, he apparently traveled forward in time to 2005.