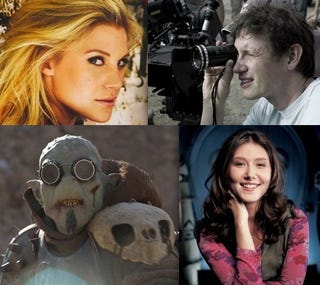 This year io9 got to quiz some of the galaxy's most interesting people. Meet the Cloverfield Monster's mama, talk to Jewel Staite about bondage and get chatty with theDr. Who genius Steven Moffat.


MythBusters' Grant Imahara Talks to io9 About Engineering, Star Wars, and the Controversial RFID Episode
Did you know the Mythbusters had to pull a controversial episode about RFID devices? Smarty pants Grant Imahara from the series sits us down and talks science and myth and how his geeky mind launched his career.