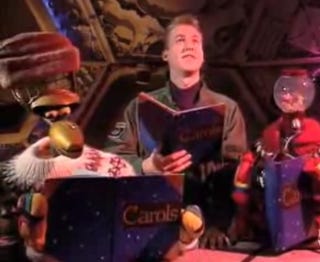 The best part about the holidays, besides all the drinking and the crying, is the holiday specials, where everyone's favorite show gets jazzed up with cheer. Here are clips from some of our favorites.

Mystery Science Theater 3000
"A Patrick Swayze Christmas":
Santa Claus MST3K Special With Mike:


Batman The Animated Series
X Files
Buffy The Vampire Slayer
Futurama
"Santa Warnings":
Xena
Smallville
Supernatural
Dr. Who Christmas Special
Ghostbusters
The Star Wars Holiday Special
Happy Life Day everyone, here's the whole damn thing.


Sabrina The Teenage Witch
Robot Chicken
Pinky And The Brain
Inspector Gadget
Pushing Daisies
Additional reporting from Elizabeth Weinbloom