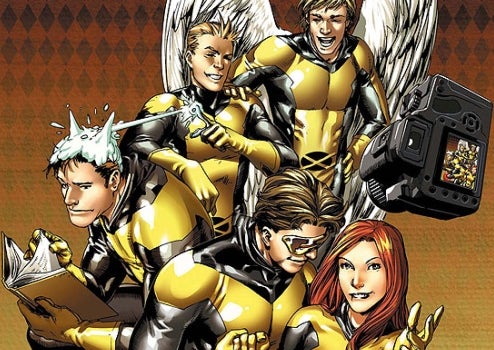 It's been the news we've been expecting for months , and finally it's official: Gossip Girl , Chuck and, of course, The OC creator Josh Schwartz has been signed by Fox to reboot their X-Men movie franchise in a new project called X-Men: First Class . But with Wolverine and Magneto both signed on for their own spin-offs, which X-Men is he getting to write?The rumors about this project first broke in May, when Schwartz's off-the-record comments about the then-unnamed project accidentally made it into an online interview :
I'm very well aware that I'll be bludgeoned by purists, but I love its mythology, and it comes with a pretty hefty paycheck... It's not like I'm adding new characters like Toaster Head, or anything like that.
But while Toaster Head may not be appearing, which X-Men will feature in
First Class
? Wolverine and Magneto are both headed for their own movies, and
X-Men: The Last Stand
pretty much killed off most of the other main characters from the movie series. Fox isn't saying anything about this project, but the Marvel comic of the same name focuses on the first students that Charles Xavier taught: Cyclops, Jean Grey, Iceman, Beast and Angel... all of whom have already appeared in various
X-Men
movies to date. Will Schwartz be reuniting those characters, or - more likely - choosing from
the many, many, other characters that have called themselves "X-Men" throughout the history of the comic
? If it's the latter, then all I have to ask is this: Can we please see the movie debut of
Doug Ramsey
, the nerdy mutant with the power of simultaneous translation (No, really)? And if so, can he be played by
Adam Brody
?
Fox, Josh Schwartz mutate 'X-Men'
[Variety]