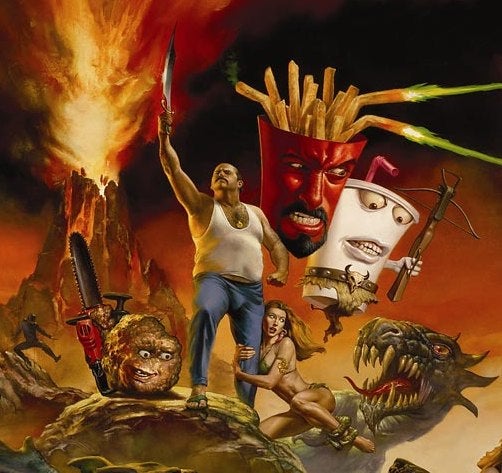 Fat, bald Foreigner fans unite — this is your time to shine. Aqua Teen Hunger Force is hosting an open casting call for the role of Carl, the neighbor who loves porn and hookers. That lucky, lucky actor will appear in the ATHF live action episode. The casting call is open until December 1, so get a move on already. A clip of some of the medallion-donning tryouts awaits you below,
Time to start running your pool lines now, "You still haven't explained why the pool is filled with elf blood!" Send in your video tryouts over at Adult Swim's
ATHF site
. And feel free to share your favorite Carl moments below.
Carl Auditions:
Adult Swim
via
Wired
]