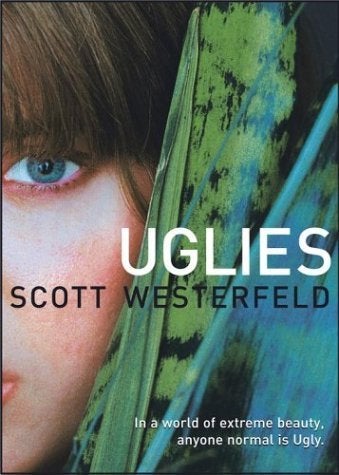 The biggest growth in science fiction publishing these days, hands down, is happening in the young adult market, and that's great news. While the "real" science fiction publishers are chasing a shrinking - and graying - readership, tweens and teens are discovering SF for themselves, thanks to books from a diverse range of writers. Best of all, YA science fiction isn't aimed at a subculture, but at everybody of a particular age.
It's been 20 years since Bruce Sterling compared the "mainstream" of science fiction to a fossilizing Politburo. Since that time, the situation has only gotten more dire. People are constantly remarking on the graying of science fiction readership, but statistics seem to be hard to come by. Here's Tor's Patrick Nielsen Hayden talking about the fact that almost no people born in the 1970s or later have won Hugos or Nebulas. (And in the comments on that post, there's lots of assertion that WorldCon's attendees were skewed towards an older demographic, but no hard numbers that I can see.) Here's an amusing essay from the New York Review of Science Fiction analyzing an issue of Asimov's where every single story is by an older writer and is about getting old.
Meanwhile, young-adult science fiction is exploding. According to John Scalzi, the top 50 young adult science fiction/fantasy bestsellers sold twice as many books as the top 100 adult science fiction/fantasy bestsellers. As we mentioned before, there have been hardcore post-apocalyptic novels for kids and young adults for decades. With more on the way. And with City Of Ember finally being adapted to a (hopefully) major movie, more YA readers than ever will be looking for similar stories.