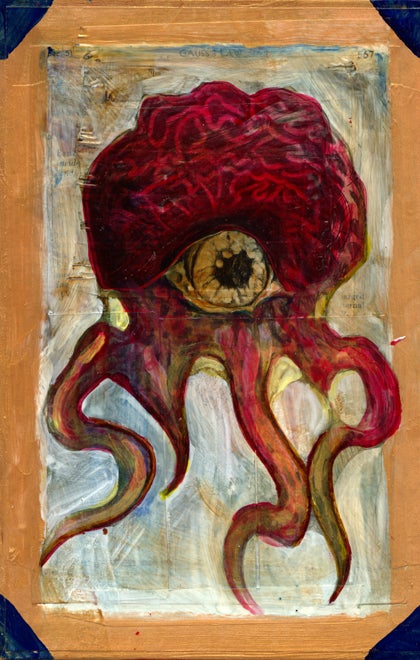 Weird Tales magazine wants you to turn all the spam in your inbox into something awesome. Or at least something weird. The venerable publication is sponsoring a "spam-based writing contest" whose winners will be announced next week at Denvention , AKA WorldCon (where your intrepid editors Annalee and Charlie Jane will be romping around). See below for instructions on how mortgages, v1agra, and strange snippets from random pieces of writing could make you a winner. Stephen Segal from Weird Tales writes:
You've seen the latest wave of spam - you know, the faux outrageous news headlines: "Osama trains goats for tactical bombing." "Laika the Russian space dog returns to Earth." "Children admit to being little shits: Video." Isn't it a shame the headline is all we get? So here at Weird Tales we're inviting YOU to turn this spam into… um… spam-ade! Write a flash-fiction story - under 500 words - based on a spam you've received. Send your story to this address before 9 a.m. on Monday, Aug. 4, along with the headline that inspired it. The Weird Tales editorial team will judge them, and three winners will be announced at the Weird Tales reception on Friday, Aug. 8 at the World Science Fiction Convention in Denver!
Image via Weird Tales.
Weird Tales Writing Contest
[via Weird Tales]