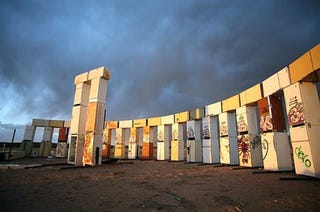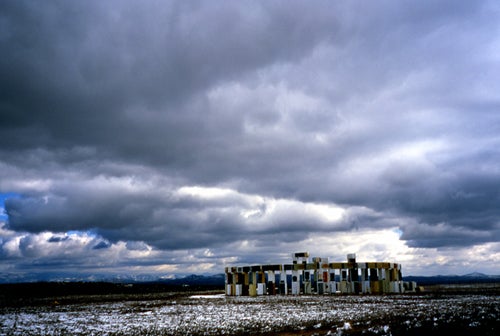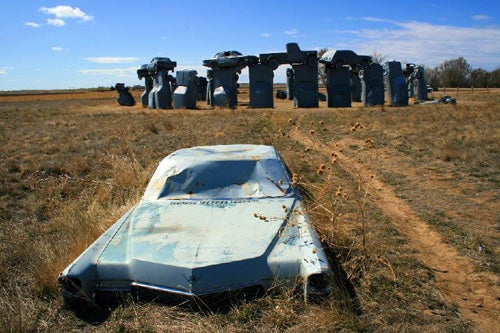 Here's another view of Carhenge, by Alachance.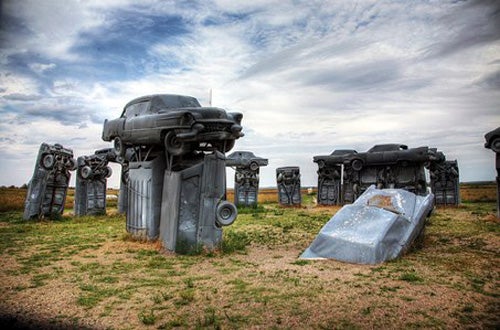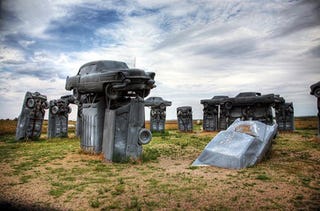 And then there's Boathenge, in Missouri, United States. In this photo by Debunix, you can see that Boathenge is clearly influenced by Carhenge — the boats are half-buried in the ground.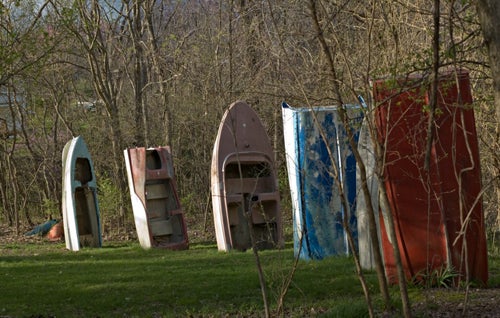 Of course, in San Francisco, California, we have Doorhenge, as you can see in this gorgeous shot by Grimages.