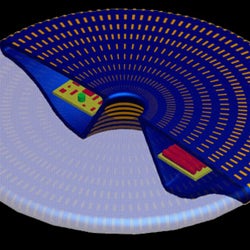 Too busy building your own flying saucer all week? Don't worry, we've collected all of the best stories of the week and filed them below for your reading pleasure.



Flying Saucer Power Source Discovered: Ionized Air

Those strange lights in the sky seem to move with unnatural precision, making turns and accelerations no human-made aircraft could possibly match. What ultra-advanced anti-gravity system allows UFOs to fly in such a bizarre way?



10 Batman Books You Must Read

With The Dark Knight less than two weeks away from opening, now is the time to start pretending that you know all there is to know about Batman in order to impress family and friends alike.