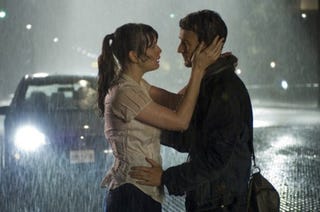 Too busy prepping your zombie for reality TV auditions all week? Don't worry - we've created a collection of the week's best stories for your pleasure.

William Gibson Talks to io9 About Canada, Draft Dodging, and Godzilla

We caught up with Gibson at a coffee shop downtown, and we chatted about everything from Godzilla movies and draft-dodging, to the novel he's always dreamed of writing.

10 Hollywood Designers To Watch Out For

Science fiction is all about creating strange and incredible worlds, whether they're the future of Earth or a far-off planet. Here's our roundup of the 10 designers whose work is exciting us the most right now - and whose forthcoming projects you should watch out for.