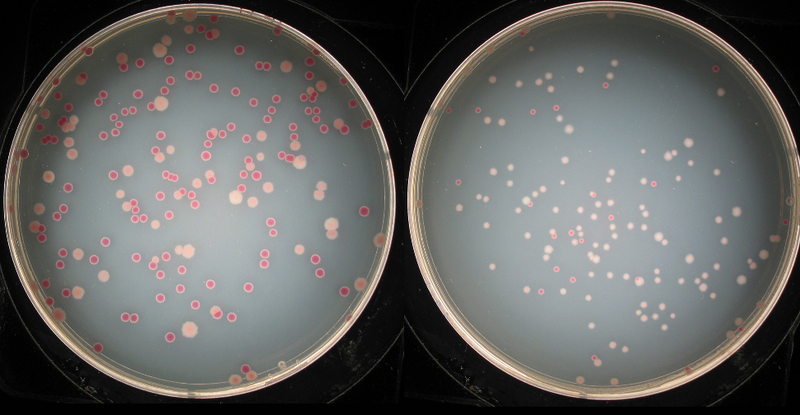 In a remarkable experiment that's been going on for nearly a quarter century, biologists have shown that lab-grown bacteria — even in a stable, unchanging world — will continue to evolve in a way that makes it increasingly good at reproducing.
Above: On left is a petri dish with equal numbers of colonies of two different bacteria. But over time, after competition and evolution, the lighter ones (at right) have taken the lead. Image: Michael Wiser
Back in 1988, evolutionary biologist Richard Lenski took some E. coli bacteria and put them in a dozen glass flasks. These 12 populations of bacteria have been there ever since, eating and dividing in isolation — over and over and over again. Now, some 25 years and 50,000 generations later, the strain has demonstrated some very noticeable changes.
What he and his colleagues at Michigan State University in East Lansing discovered was that, even in the static, boring lab flask, the bacteria never stopped evolving.