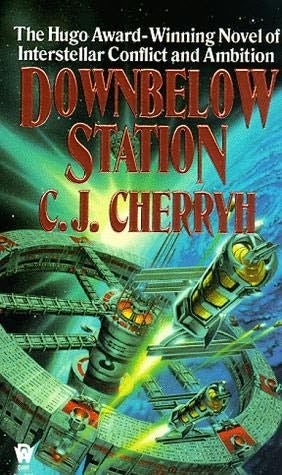 Click to viewWhy do so many books labeled "hard science fiction" actually contain technology that works pretty much like magic in a fantasy novel? Hard science fiction is supposed to be the branch of SF that's rigorously scientific, and doesn't gloss over difficult problems like faster-than-light travel. Larry Niven's Ringworld series, with its long passages on how you'd engineer a giant space structure, is often held up as a prime example of hard SF that works. And yet most lists of hard SF include authors like Frank Herbert, whose Dune series about giant worms who create a substance that allows people to "fold space" with their minds is many things — but not so much based in science. At the same time, hard SF is often defined very narrowly, not including cutting-edge sciences like biology or nanotech. It's as if most definitions of hard SF were written back in the 1950s and not rethought much since. That's why we've got a list of ten books that we think are redefining hard SF for the twenty-first century.


Remember, these books aren't classics of hard SF — you can find lists of those anywhere. These are books that are transforming hard science fiction, and inspiring it to go in new directions.
World War Z, by Max Brooks. This wildly-popular book is hard science fiction in a number of ways. First, zombies are portrayed as humans who have been infected with a disease that spreads via saliva (hence the biting), and the world's response to them is quite realistic. Moreover, the method that Brooks chooses to tell his story — a Studs Turkel-style pseudo-journalism where the author interviews survivors of the "zombie war" — really marks this out as a book that is setting the tone for a new breed of hard science fiction. He's breaking out of the usual narrative style to tell a hyper-realistic story about what would happen if there were a global pandemic that claimed millions of lives. It's even realistic that people might call the infected "zombies," since the term is so common in our popular culture.
The Nanotech Quartet, by Kathleen Goonan. Written in the 1990s at the dawn of the nanotech age, these books chart what happens to the United States after cities run on nanotech malfunction. As a result, all the people in those cities are converted into characters from fictional stories and public figures from U.S. history that are stored in the nano-computers' databanks. Meanwhile, a nanovirus starts working its way across the midwest, rewriting people's minds to make them want to jump on rafts on the Mississippi like the main characters in Huckleberry Finn. Nobody had even heard of nano when the first hard SF books were being written back in the 1950s, and now some of today's most exciting hard SF deals with nano. Goonan talks to io9 about her series in this interview.