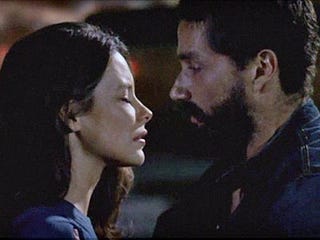 Think you know everything going on in Lost? Can you name everyone's constant? Can you connect all the minute details over the last four seasons to explain what the smoke monster is? If so can you tell me? USA Today has given the chance for Lost fans to submit their own plot theories to later be graded (A through F) by executive producers Carlton Cuse and Damon Lindelof.
And the producers' responses so far reveal some important hints about the show's secrets.
It's Alive:
The Island is alive and Jacob is the brain. The island can control its own matter and create apparitions (like the smoke monster). Also three rich and powerful "Kings" are involved in some power play against each other over the island: Hanso/Dharma, Widmore and Paik. Widmore was Ben's superior in the past but has been overthrown recently. There will be a throwdown between Hanso, Widmore and Paik.
Lindelof: B+, Cuse: B
They both agree the the island is "probably" alive, kind of a gimme. But Lindelof tells this fan that after last weeks episode, "they might be losing a King." And Cuse encourages the fan to tweak the theory a bit, which after watching Ben go toe-to-toe in an angry staredown with Widmore, I kind of like the three-man Risk game. Besides, it coincides nicely with the actual playing of Risk that foreshadows it in the latest episode.