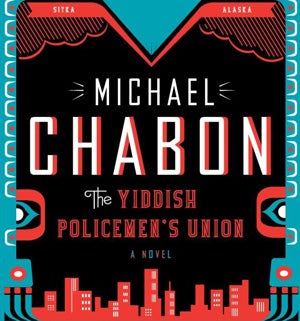 Over the weekend, the Science Fiction and Fantasy Writers of America presented its annual Nebula Awards for best works of science fiction and fantasy. Held in Austin, the Nebula Award weekend is celebration of the speculative literary scene, including everyone from the most literary to the most pulpy authors around. Unlike the Hugo Awards, which are won by popular vote, the Nebulas are chosen by a committee — sort of Academy Awards style. This year, nobody was surprised when Michael Chabon's alternate history novel The Yiddish Policeman's Union took the coveted "best novel" award. More winners below, plus links to the stories for your week's lunchtime reading.
NOVELLA: "Fountain of Age", Nancy Kress (Asimov's Jul 2007)

Kress' latest collection of short stories, Nano Comes to Clifford Falls, is about to hit the bookstores. I'm excited to read it, and will be reviewing it here!
NOVELETTE: "The Merchant and the Alchemist's Gate", Ted Chiang (F&SF Sep 2007; Subterranean Press)
SHORT STORY: "Always", Karen Joy Fowler (Asimov's Apr/May 2007)

Fowler's latest novel, Wit's End, just came out this month.