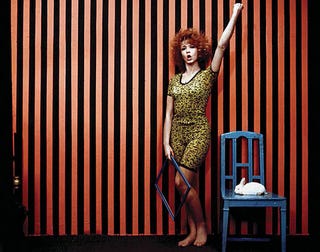 The greatest science fiction movies sometimes aren't labeled as science fiction at all. As with literary novels like The Road and The Confessions of Max Tivoli, some classic movies explore alternate or futuristic worlds, even as they slip under the radar of mainstream (or alternative) audiences. Call them slipstream, or "stealth science fiction." Here's our list of 15 great movies you may be familiar with, but didn't know were science fiction.
Methods: We compiled a list of 35 or so movies that we believed were unsung science fiction classics. And then we winnowed it down, eliminating movies that weren't great, or which everybody already acknowledges as science fiction. And here's what we ended up with.
8 1/2. A director, trying to finish his next movie — a science fiction epic — becomes creatively blocked, and starts falling into a fantasy world of his own id. The real and the imaginary become more and more blurred, until you can't tell what's happening in Guido's head and what's actually happening.
Adaptation. Okay, we just talked about the reality-warping powers of Charlie Kaufman's movies, but Adaptation deserves to be included here. Everybody acknowledges Eternal Sunshine and Being John as science fiction or slipstream, but Adaptation also warps reality in amazing ways, with its made-up mind-warping flower and blurring twin Kaufmans.