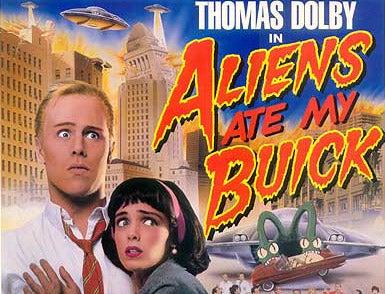 The end of fossil fuels on Earth is coming, probably within the next century. This is a unique event in the history of our planet, but one that science fiction hasn't dealt with all that much. Our sophisticated global civilization is built on the the foundation of cheap, readily available oil. So what happens when we start to run out of it? And what if there are aliens watching us right now to see how far we progress before our fuel runs out?
Here are some of the story ideas I'd love to see science-fiction stories dealing with:
Alternative fuels. I joked about "Chevron Extra Unleaded is people," in that poll about social problems a couple of weeks ago. But I could easily imagine equally crazy attempts to replace oil, no matter what the cost. Maybe we could genetically engineer creatures whose bodies secrete oils that we can burn. At the very least, you can expect to see more dependence on nuclear power, meaning more Three Mile Islands and terrorist targets. Or maybe you could write a utopian novel, about a society that manages to harness the solar winds for clean, sustainable energy.