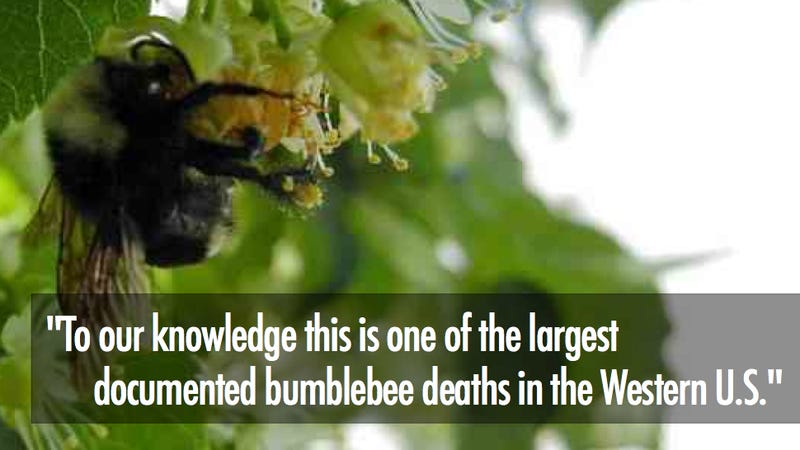 National Pollinator Week kicked off with a dark twist of irony Monday, when tens of thousands of bumblebees, honeybees, ladybugs and other insects were found dead or dying in a Target parking lot in Oregon. Now, early signs strongly suggest insecticides may be to blame.
Top image by Rich Hatfield | The Xerces Society
The death toll was highest for the bumblebees, and is thought to exceed 25,000 – a number that could represent a loss of more than 150 colonies. That estimate comes from Rich Hatfield, a conservation biologist with the Portland-based Xerces Society for Invertebrate Conservation, who went to investigate following several reports of dead and moribund bees carpeting the parking lot.
"They were literally falling out of the trees," said Hatfield, in reference to the European linden trees under which the bees were found to be clustered. "To our knowledge this is one of the largest documented bumblebee deaths in the Western U.S. It was heartbreaking to watch."
Photo by Rich Hatfield | The Xerces Society
It's the massive loss of honeybees that has received the most attention in recent years, but the wholesale loss of any pollinator is worrisome news.