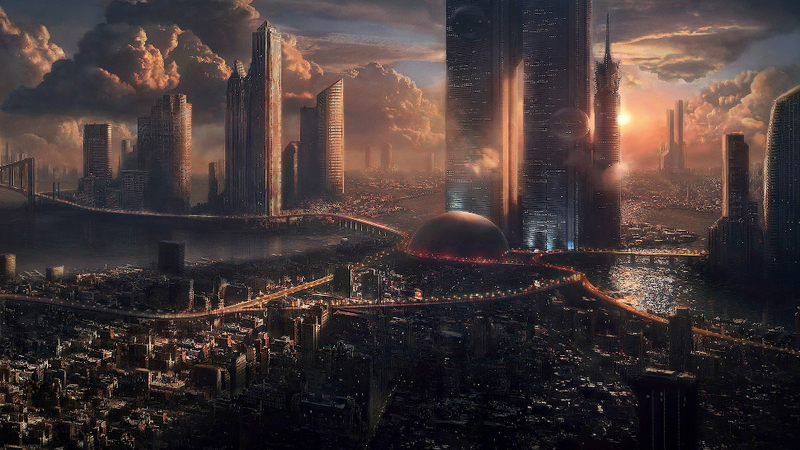 We live in an era of accelerating change, when scientific and technological advancements are arriving rapidly. As a result, we are developing a new language to describe our civilization as it evolves. Here are 20 terms and concepts that you'll need to navigate our future.
Back in 2007 I put together a list of terms every self-respecting futurist should be familiar with. But now, some seven years later, it's time for an update. I reached out to several futurists, asking them which terms or phrases have emerged or gained relevance since that time. These forward-looking thinkers provided me with some fascinating and provocative suggestions — some familiar to me, others completely new, and some a refinement of earlier conceptions. Here are their submissions, including a few of my own.
1. Co-veillance
Futurist and scifi novelist David Brin suggested this one. It's kind of a mash-up between Steve Mann's sousveillance and Jamais Cascio's Participatory Panopticon, and a furtherance of his own Transparent Society concept. Brin describes it as: "reciprocal vision and supervision, combining surveillance with aggressively effective sousveillance." He says it's "scrutiny from below." As Brin told io9:
Folks are rightfully worried about surveillance powers that expand every day. Cameras grow quicker, better, smaller, more numerous and mobile at a rate much faster than Moore's Law (i.e. Brin's corollary). Liberals foresee Big Brother arising from an oligarchy and faceless corporations, while conservatives fret that Orwellian masters will take over from academia and faceless bureaucrats. Which fear has some validity? All of the above. While millions take Orwell's warning seriously, the normal reflex is to whine: "Stoplooking at us!" It cannot work. But what if, instead of whining, we all looked back? Countering surveillance with aggressively effective sousveillance — or scrutiny from below? Say by having citizen-access cameras in the camera control rooms, letting us watch the watchers?
Brin says that reciprocal vision and supervision will be hard to enact and establish, but that it has one advantage over "don't look at us" laws, namely that it actually has a chance of working. (Image credit: 24Novembers/Shutterstock)
2. Multiplex Parenting
This particular meme — suggested to me by the Institute for the Future's Distinguished Fellow Jamais Cascio — has only recently hit the radar. "It's in-vitro fertilization," he says, "but with a germline-genetic mod twist." Recently sanctioned by the UK, this is the biotechnological advance where a baby can have three genetic parents via sperm, egg, and (separately) mitochondria. It's meant as a way to flush-out debilitating genetic diseases. But it could also be used for the practice of human trait selection, or so-called "designer babies". The procedure is currently being reviewed for use in the United States. The era of multiplex parents has all but arrived.