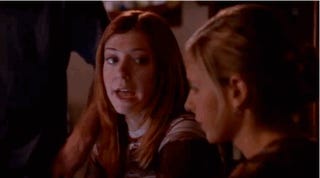 If you want proof of how fast our world is changing, you only have to look at our language. Our everyday vocabulary is full of neologisms, expressing ideas that we wouldn't even have understood not long ago. Here are 14 commonly used words that didn't even exist a generation ago.
1) Blog
Everyone has a blog these days, and it's kind of been that way since about 1999 — the same year "weblog" was shortened to blog by Peter Merholz as a joke. Wrote Merholtz: "For What It's Worth I've decided to pronounce the word "weblog" as wee'- blog. Or "blog" for short." The word was picked up by the website Jargon Scout and quickly spread from there, until blogs were both a personal form of expression and a new type of media. In 2004 it was Merriam Webster's Word of the Year.
2) Google
It's rare to go a day without googling something, and you probably use the phrase "Google it" on a semi-regular basis. It didn't become an official word until 2006, but it was the American Dialect Society's most useful word of 2002. As for its first official usage, that came in a 1998 mailing list from Google co-founder Larry Page. But it wasn't until "Help," an episode of Buffy the Vampire Slayer, that the verb hit television. Don't believe us? Google it.
3) Mashup
People have been combining songs as early as the '50s, but the word mashup didn't show up until this style of music became popular at the turn of the millennium. Now there are mashup DJs who specialize in taking other people's songs and mashing them up, generating millions of downloads — and mashup clubs happen all around the world. They got a burst of legitimacy from the network TV show Glee, and they've been a mainstay of the industry ever since.