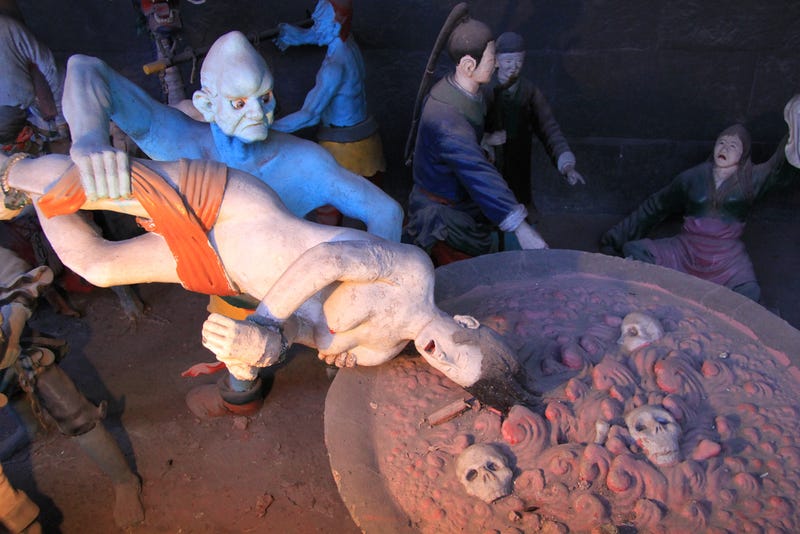 While in some belief systems, the afterlife can only be accessed by spiritual means, in others, the underworld could be accessed directly from the Earth. Here are 13 real spots that people have thought (and in a few cases, still do) lead straight to the lands of the dead.
Photo of diorama from Fengdu by Matt Ryall.
Some of these involve the Christian concept of Hell, while others were supposed to lead to other (sometimes not unpleasant) afterlives. And there are plenty of other spots that have hellish names, including Hells Gate in British Columbia, the flaming Door to Hell in Derweze, Turkmenistan, and the southern pit of Erta Ale in Ethiopia, which is called the "gateway to Hell."