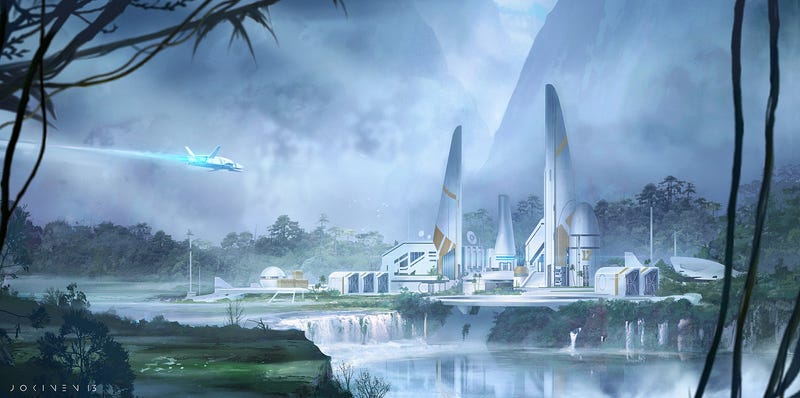 Science fiction has always commented on the present, and today's present is very science-fictional. All around, we see inventions that could transform the world within a decade or two. So why don't more science fiction writers speculate about them? Here are 12 real-life developments science fiction should be plundering.
Update: This post isn't saying that these things are never written about in SF, just that they're not written about enough. Also, lots of people in comments are bringing up authors like Neal Asher and Peter Hamilton, who feature super-advanced technology hundreds of years from now. Which is great, but not the same as speculating about the near-future implications of tech that exists today. We'd love to see more of the latter. Please do share your reading-list suggestions in the comments!
Top image: "New Jamestown" by Jokinen on CG Hub
1) Facial Recognition
We talk a lot about the impact of pervasive surveillance and the rise of the security state — and the fact that your movements can already be logged using facial recognition. But what happens when facial recognition gets really good? And we have the storage and processing power to go through billions of hours of archived video? Could someone run a script that identifies every performer in every porn movie ever released, linked to that person's real name and Facebook profile? What if you ran a red light when you were in college? Could other indiscretions from a decade ago suddenly become public knowledge? Image via CMU.