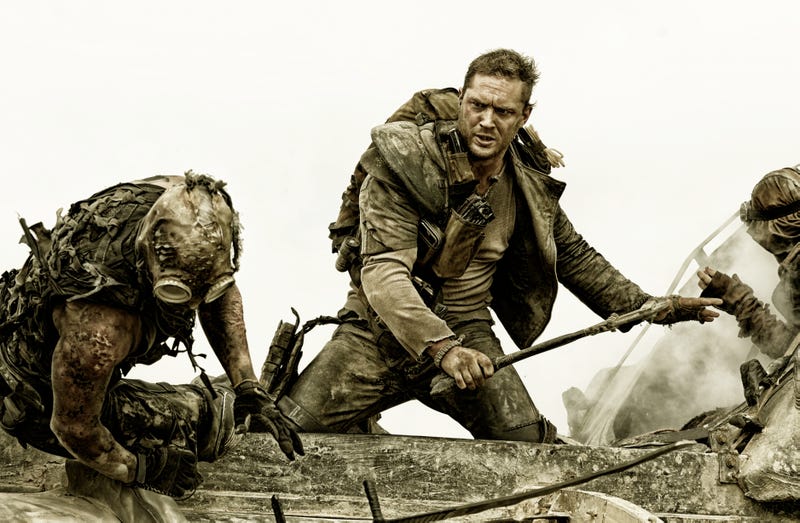 The Apocalypse rules pop culture. Half the biggest literary novels these days are apocalyptic, and meanwhile The Walking Dead is a huge hit. Post-apocalyptic stories are what space opera was in the Space Age. But what are they about? Here are 10 types of apocalypses, and what they each signify.
Before we get started, a blanket observation — as we've said many times before, pretty much all apocalyptic scenarios are about wish-fulfillment on some level, even as they also explore our deepest fears. We all fantasize about being among the rugged handful of survivors, who immediately become the most special people in the world purely by virtue of still being alive. There's also something alluring about the idea of no longer having to go to work or worry about Twitter drama, and having a simpler life.
That said, the wish-fulfillment aspect is pretty much the same in every apocalypse, whereas the fears being explored are somewhat different each time, even if common themes do crop up. With that out of the way, here's our list:
1. Plagues
This one is fairly easy — like a few others on this list, it's based on a real-life fear, of global pandemics and runaway diseases, especially in the age of Ebola paranoia. But it's also based on the dread of globalization, and the notion that crossing borders, and traversing the globe, has become much too easy. And diseases that start in the Third World can travel to Europe and the U.S. with alarming speed. Finally, there's often a hint of paranoia about science, which either created the disease or can't solve it.
Image: Soft Apocalypse by Will McIntosh
2. Slow Apocalypse
Otherwise known as the story of social collapse and slow environmental decline. I'm a big fan of this kind of apocalypse, in which the frog just sort of boils very slowly as the water gets warmer and warmer. Basically, all of the stuff that seems like it might be unsustainable in our current society just sort of falls apart, including the complex economic systems. And everything that relied on cheap fossil fuels. And this is another one that's easy to understand, since it's directly related to our anxieties about the fact that Western, post-industrial society will inevitably collapse — although that's not an apocalypse, it's just the wheel turning as usual. This one often includes a plague of some sort, and is often the most likely to turn into a cosy catastrophe. But it can also turn into a Mad Max-kind of thing.
3. Certain People Die Or Vanish
Either a certain percentage of the population vanishes (Left Behind, The Leftovers) or one certain type of person dies, leaving everybody else unscathed (Y: The Last Man). Sometimes, this is a plague apocalypse, but often it's just unexplained or the explanation is murky. In Kim Stanley Robinson's alternate history The Years of Rice and Salt, the Black Plague succeeds in wiping out almost the whole population of Europe, leaving the world dominated by Muslims. There are also a ton of fictional gendercides, which often leave only men or only women alive. And these scenarios are usually about showing how indispensible the people who are gone are — without men, or without conservative Christians, the world falls to pieces. Also, they're usually about exploring the dynamics within the group that's still around, showing how they fare on their own and what this reveals about them.