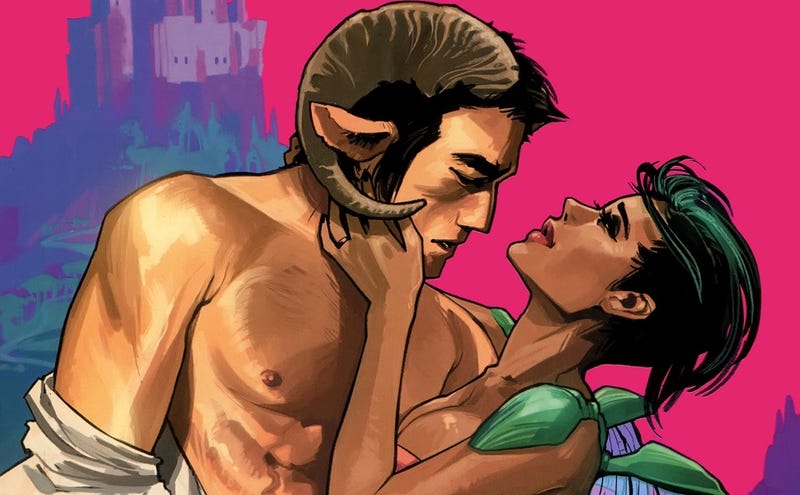 Regardless of your stance on Valentine's Day, there's no way to avoid being bombarded with romantic imagery. So you might as well take this as an opportunity to learn something new. With that in mind, here are ten things you probably didn't know about sex, love and lust.
Illustration from Saga, by Fiona Staples.
Who knows? Maybe you can use one of these to impress your valentine — in fact, some of these could probably even be crafted into clever pickup lines.
10. You can break a penis
There are no bones in the penis, but it can, in fact, become "broken." Doctors refer to the injury as a "penile fracture," and it's every bit as harrowing as you'd imagine. (All right, so if you're going with the whole pickup line angle, you might not want to start with this one.)