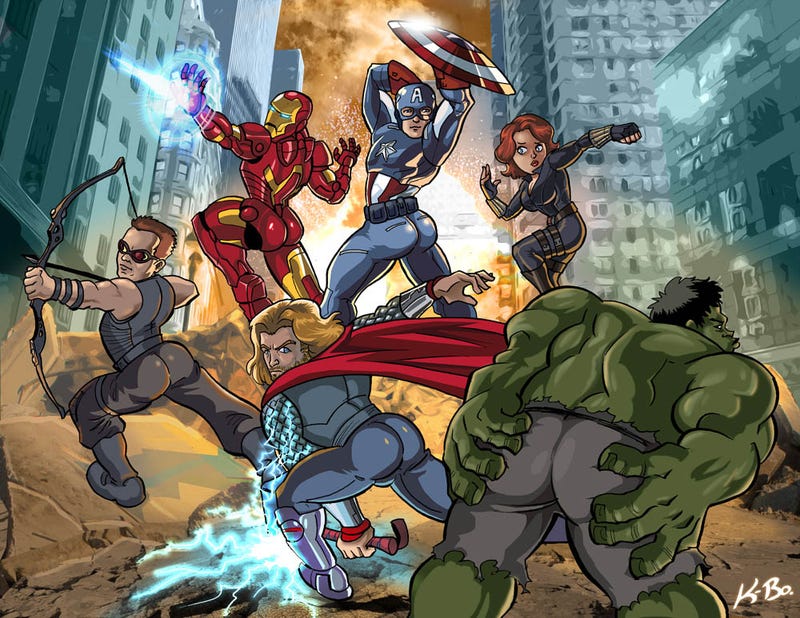 Every time someone brings up the problem of sexism of the comics industry, there are always a few people who are oddly incensed. "It's bullshit! A double standard! You're the one with the issues!" they yell. They're wrong on all counts. Here's some helpful logic that proves why.
We've listed each logical fallacy about sexism in comics below, followed by a rational rejoinder.
"Avengers Booty Ass-emble" image by the delightful Kevin Bolk.
1) Male Superheroes Are Drawn In The Same Way
This is empirically untrue. The proof — and lots of it — is easily found at The Hawkeye Initiative, which takes art of female characters in comics, redraws them as men, and reveals exactly how men are virtually never drawn in the same position (and, as a bonus, often highlights how improbable the positions are in the first place). Sure, you can find some drawings of male comic characters where they seem similar to "sexy" drawings of female characters, but even a cursory examination will reveal this is not actually happening.