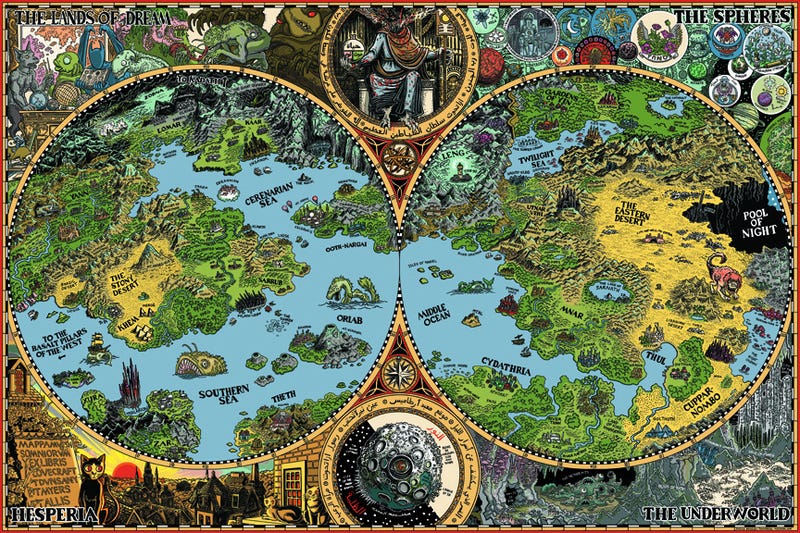 If you look at the beautifully illustrated fantasy maps on posters, in books, and across the Internet and wish that you could make such incredible pieces of worldbuilding, then you're in luck. We have some guidelines for making your maps better, more beautiful, and easier to understand.
Top image: Map of H.P. Lovecraft's Dreamlands by Jason Thompson.
1. Understand how your map tells a story.
Jason Thompson, an io9 contributor who has created some truly spectacular D&D maps as well as maps of H.P. Lovecraft's Dreamlands, points out that the very act of looking at a map can fire up a person's imagination. He told us, "You look at a map and this area is waiting for you to go to it. Look at all this land!"