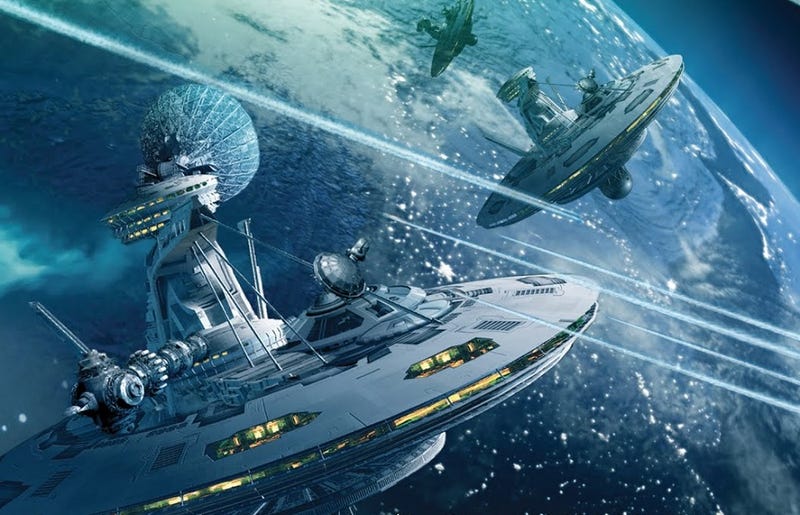 It's summer movie season, the time when blockbuster films come out every week and we pit Vin Diesel against Wolverine. But how do you keep that cineplex excitement alive when you're at home on the couch? With books! Here are 10 science fiction novels that pack more non-stop thrills than Fast & Furious 6. Really.
Top image: The Reality Dysfunction by Peter F. Hamilton.
To compile this list, we took to our Facebook page, and asked our peeps there. We did take some liberties with the responses — like, we didn't include any books that we've included on similar lists recently. (Scroll down for further reading.)
This one is sort of a gimme, considering our review of this book proclaimed it to be " as close as you'll get to a Hollywood blockbuster in book form." We praised the space-faring setting as well as the "intense space station combat," among other things. And you guys agreed. Says Jacqueline, "Leviathan Wakes is a serious guilty pleasure. Part gumshoe detective story, part buddy adventure, part romance, part space opera, with the added bonus of vomit zombies. Rip roaring adventure."