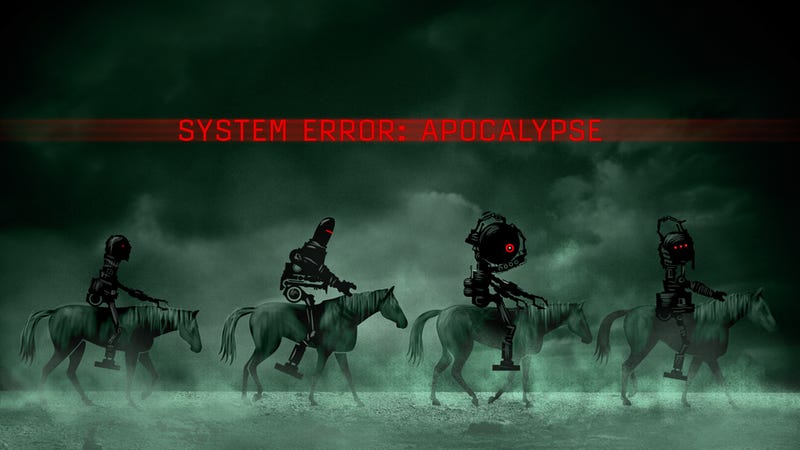 As we head deeper into the 21st century, we're starting to catch a glimpse of the fantastic technological possibilities that await. But we're also starting to get a grim sense of the potential horrors. Here are 10 frightening technologies that should never, ever, come into existence.
Illustration by Jim Cooke
As I was putting this list together, it became obvious to me that many of the technologies described below could be put to tremendously good use. It was important, therefore, for me to make the distinction between a technology per se and how it might be put to ill use. Take nanotechnology, for example. Once developed, it could be used to end scarcity, clean-up the environment, and rework human biology. But it could also be used to destroy the planet in fairly short order. So, when it comes time to develop these futuristic technologies, we'll have to do it safely and responsibly. But just as importantly, we'll also have to recognize when a particular line of technological inquiry is simply not worth the benefits. Artificial superintelligence may be a potent example.
That said, some technologies are objectively evil. Here's what Patrick Lin, the director of the Ethics + Emerging Sciences Group at California Polytechnic State University, told io9 about this:
The idea that technology is neutral or amoral is a myth that needs to be dispelled. The designer can imbue ethics into the creation, even if the artifact has no moral agency itself. This feature may be too subtle to notice in most cases, but some technologies are born from evil and don't have redeeming uses, e.g., gas chambers and any device here. And even without that point (whether technology can be intrinsically good or bad), everyone agrees that most technologies can have both good and bad uses. If there's a greater likelihood of bad uses than good ones, then that may be a reason not to develop the technology.
With all that out of the way, here are 10 bone-chilling technologies that should never be allowed to exist (listed in no particular order):
1. Weaponized Nanotechnology
Nothing could end our reign here on Earth faster than weaponized — or severely botched — molecular assembling nanotechnology.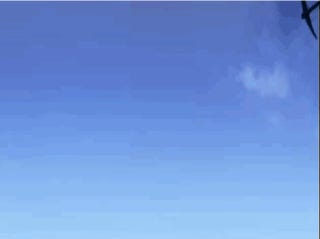 It's a threat that stems from two extremely powerful forces: unchecked self-replication and exponential growth. A sufficiently nihilistic government, non-state actor, or individual could engineer microscopic machines that consume our planet's critical resources at a rapid-fire rate while replicating themselves in the process and leaving useless bi-products in their wake — a residue futurists like to call "grey goo." (image: scene from The Animatrix)